Steven Turner, MD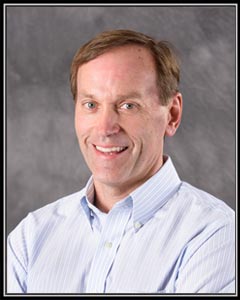 Dr. Steven Turner and Dr. Karen Mayer started Garner Internal Medicine in 1995. Dr. Turner is originally from Illinois. He completed his undergraduate studies at the University of Arkansas. He received his Medical Doctor Degree from the University of Illinois College of Medicine. He completed his Internal Medicine Residency at Weiss Memorial Hospital, affiliated with The University of Chicago Medicine. Dr. Turner was in private practice in Illinois for 6 years before relocating to Raleigh in 1995 where he co-founded Garner Internal Medicine. Dr. Turner is Board Certified by the American Board of Internal Medicine.
Dr. Turner is a proud member of Doctors for America, a non-profit national organization committed to advancing the core values of the Medical Profession: Service, Integrity, and Advocacy. Dr. Turner's personal philosophy regarding health care and professional ethics are well represented in the Guiding Principles of Doctors for America:
Our Guiding Principles
We believe:
Every person in America has a fundamental right to equitable, high-quality, and affordable health care.
Everyone should have the opportunity to lead a healthy life.
Every part of society should value and promote healthy families and communities.
Doctors should take a leadership role in improving health care and ending health disparities.
Dr. Turner believes that patients should never have to doubt the motives of their doctors and he strictly refuses financial entanglements with the pharmaceutical and biomedical industries.
Your health is his first concern.
Dr. Turner has 3 daughters and he and his wife reside in Raleigh. Dr. Turner served for 5 years on the Board of Directors of the Triangle Affiliate of the Susan G. Komen for the Cure Foundation. He enjoys spending time with his family and is an avid reader and cyclist.
Dr. Turner, Jim McCann PA-C, and Emily Sudweeks, FNP work together as a healthcare team.
There are two healthcare related books that Dr. Turner recommends highly:
1. Being Mortal: Medicine and What Matter In the End by Atul Gawande
2. In Defense of Food: An Eater's Manifesto by Michael Pollan
Dr. Turner has copies of the these books available as free loaners for those who may be interested. Just ask!
Office Location(s):
Garner Internal Medicine, PA
200 Health Park Dr.
Suite 100
Garner, North Carolina 27529
Location Phone: 919-773-1223
Location Fax: 919-773-1955
Accepting new patients:
I am accepting new patients.
Primary Specialty:
Internal Medicine
Board Certifications:
American Board of Internal Medicine : 1989